Welcome to the PROTIQ Marketplace
In the marketplace for industrial 3D printing, you can quickly and easily select several 3D printing providers at once from the services offered. With exceptional expertise in a wide range of additive manufacturing disciplines, we can fulfill each and every customer request.
1
Online Engineering & Configuration
Simply upload your file and get started: Configure your 3D object according to your personal requirements. You can determine the scale, material and finishing of each individual component with just a few clicks.
2
Data Check
The review of your 3D model is done directly after the file upload. A 3D model view is automatically generated, allowing you to view your object from all sides.
3
Data Repair
If there are any faulty design elements in your 3D model, PROTIQ will automatically repair them. Common errors are unwanted holes in the surface of the model or inverted normal vectors. If you are not sure whether your model can be optimally printed, you are welcome to contact us personally.
4
Online Calculation
Find out immediately what it will cost: Once the configuration is complete, a list of the available 3D printing services and a price calculation will be listed. Save multiple shopping baskets as projects and keep track of your projects even with assemblies comprised of multiple parts.
5
3D Printing Partner
Select the partner that will produce your 3D object. An order summary will be sent directly to the appropriate 3D printing service provider as soon as the order is placed. Production can get underway!
6
Secure Payment
Use our online payment service to complete your order quickly and securely.
7
Digital Administration
The PROTIQ Marketplace performs all e-commerce functions for its partners, from production selection and configuration, to automatic pricing, to the receipt of your order. The transaction is then processed independently by the respective partner.
8
Worldwide Logistics
Benefit from our worldwide shipping options if you have your 3D object manufactured directly by PROTIQ.
All 3D printing processes on one portal
Got a specific idea, but don't know what manufacturing process would be the best to implement it? In the PROTIQ Marketplace, you'll find a wide range of 3D printing processes to choose from. We'll tell you the specifics for each production process and the properties of the end products.
3D printing for every requirement
In collaboration with our partners, we are setting new standards in order processing flexibility: As a result, we can offer both customized piece production as well as the production of larger product series for a wide variety of industries. Choose from a wide range of services and take advantage of the multitude of configuration options for designing your 3D object.
The world of 3D printing continues to grow
Over the last few years, what was once the niche technology of 3D printing has evolved into a cross-industry innovation driver that is in ever-greater demand. Today, 3D-printed objects are used in the automotive, aviation, and aerospace industries, as well as in medical engineering, for example.
New design freedom, thanks to additive manufacturing
Many components that were once produced using complex manufacturing processes, such as milling, drilling, and turning, can now be made with a 3D printer – additive manufacturing offers some major benefits: The layered structure of a component allows for complex geometries to be realized and internal functions to be integrated. Product development no longer needs to be oriented toward production methods, but instead can focus fully on the functionality of the end product.
Innovation driver 3D printing
The design-driven construction process in additive manufacturing has already produced a wealth of remarkable innovations, such as the use of highly conductive copper for the production of geometrically optimized inductors – one of the latest developments from PROTIQ.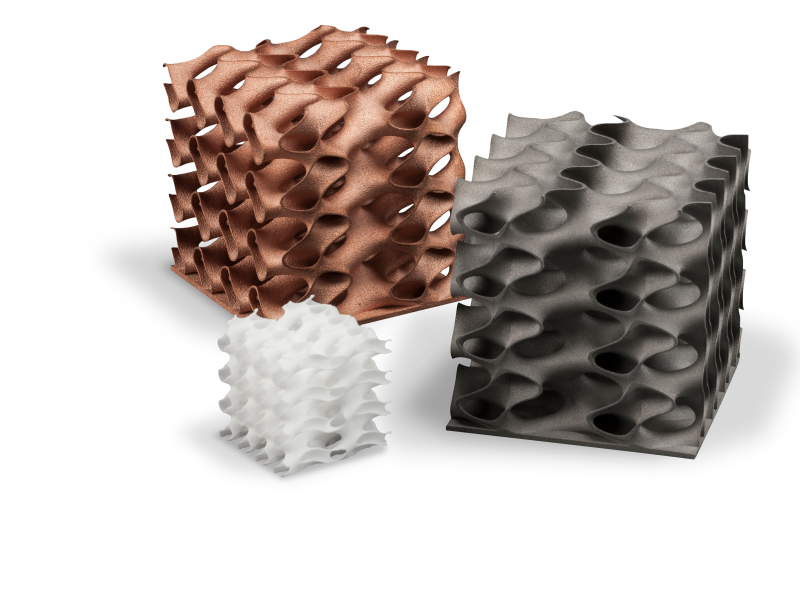 Are your 3D files ready?
Just upload your data. All files are automatically checked and optimized for printing.