Quality management in additive manufacturing
Training needs
One of the reasons why industrial 3D printing has become a welcome addition to conventional production methods is because additive processes can be used to economically realize even individual and complex component requirements. However, in addition to high innovation potential, industrial companies attach great importance to documented performance and systematic customer satisfaction when it comes to choosing business partners.
Training content

Requirements for quality management systems
Safety aspects and measures
Definition of measuring points
Quality control and error prevention
Learning goals
As an ISO 9001:2015 certified company, we show you – based on our own experience – how we have successfully developed and established a quality management system for our fully digitized business processes. We explain how your production chain can meet the requirements of current quality management systems by, for example, defining measuring points and preventing errors through quality monitoring.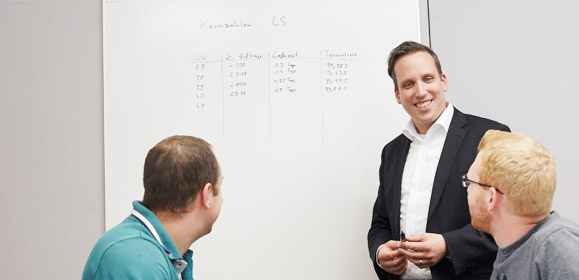 Simply arrange a training date
If you are interested in our offer and in using 3D printing to optimize your production process, then feel free to contact us and make an appointment. We look forward to hearing from you.
Are your 3D files ready?
Just upload your data. All files are automatically checked and optimized for printing.