Training needs
Selective laser melting (SLM) is one of the most interesting 3D printing processes for industry. Thanks to tool-free manufacturing directly from CAD data, it is possible to produce individual metal components within a very short time. Even weight-reducing cavities, integrated cooling channels or supporting honeycomb structures can be included in the design and easily implemented. This makes 3D objects generated by laser melting ideal for lightweight construction, for example in the automotive, aerospace or medical technology sectors.
Training content

Basics (process principle, machines, process chain)
SLM metals
Data preparation and construction job layout
Construction process (laser, powder application, exposure, post-process)
Advantages of tool-free manufacturing
Learning goals
Our selective laser melting training offer shows you the relevant 3D printing technology basics and its advantages for industry. In addition to detailed information on the process principle and the process chain, you will learn everything you need to know about the materials used as well as correct data preparation and construction job layout.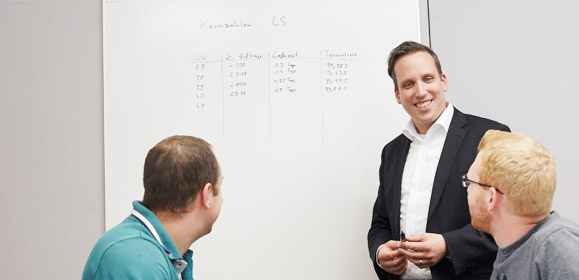 Simply arrange a training date
If you are interested in our offer and in using 3D printing to optimize your production process, then feel free to contact us and make an appointment. We look forward to hearing from you.
Are your 3D files ready?
Just upload your data. All files are automatically checked and optimized for printing.