3D printing technologies specialist training course (IHK)
Training requirements
Additive manufacturing methods are already of great importance in industry today and their relevance is steadily increasing. The process of building components layer by layer using 3D printing has opened up completely new possibilities: components that were once impossible to manufacture using conventional ablative and recasting techniques can now be realized without problems. For example, the layered structure allows the implementation of cavities, complex geometries and movable elements in a single construction process. Fully exploiting the potential of 3D printing technologies requires extensive specialist knowledge, which you will learn in the new certificated IHK course.
Course content

Fundamentals of additive manufacturing / 3D printing
3D data handling
3D printing design
Post processing
Practical component: Creating 3D projects
Excursions to manufacturers, dealers and/or users
Proof of performance
Learning objectives
The nationwide training course, which the IHK Lippe zu Detmold (Chamber of Industry and Commerce) is offering in cooperation with PROTIQ, provides you with extensive specialist knowledge on the use of the various additive manufacturing processes. The seminar comprises six modules spread over a total of 64 teaching hours. Starting with the fundamentals of 3D printing, participants are provided with multi-layered expertise about the individual process steps to enable them to create 3D projects independently. We will also provide an insight into the practical application of additive manufacturing processes through a detailed look at our production department. After the successful completion of the course, graduates receive the "3D printing technologies specialist (IHK)" certificate.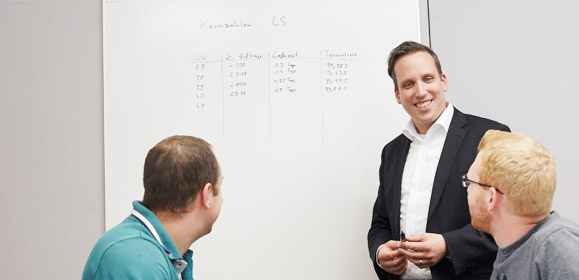 Register for the next training date
If you are interested in the IHK Lippe training course and want to expand your knowledge of the various 3D printing processes, simply register for the next training date via the IHK. We look forward to hearing from you!
Are your 3D files ready?
Just upload your data. All files are automatically checked and optimized for printing.